We participate in quite a few memes and roundups. Here's a list:
#SinfulSunday is all about the image. This meme, sponsored by Molly's Daily Kiss, is the place to showcase erotic photography.
---

#ToyWithMeTuesday is the place to share creative photos of sex toys. Created by Nymphomaniac Ness.
---
#TMITuesday is a confessional of sorts where bloggers answer a set of prepared questions each week.
---
#WickedWednesday is a place where you can share your wicked sexiness or your sexy wickedness! Be creative and share! Open to erotic writing or photographs. A non-compulsory prompt is provided every week. Created by Rebel.
---
#SomethingForTheWeekend
 is a place to share great posts from the previous week, hosted by "Sexual Adventures of a Married Woman".
---
#Boobday happens every Friday at Hyacinth's "A Dissolute Life". Breasts are celebrated in all their shapes and sizes, whether covered or nude.
---
#SultrySaturday is a blogger meme to showcase erotic material of any type, so long as it's sex-positive. Created by Beck and Her Kinks.
---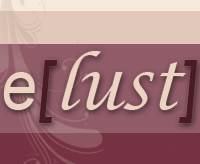 #eLust is the only place where the smartest and hottest sex bloggers are featured under one roof every month. Whether you're looking for sex journalism, erotic writing, relationship advice or kinky discussions it'll be here at e[lust].
---
Hedo Vibes Review Roundup is a roundup of adult product reviews and competitions posted in the last week or fortnight. If you've reviewed something, consider submitting it here.